Bionic
Bionic Rubber Dog Toys have been designed using revolutionary Bionic Rubber material that can withstand the aggressive play patterns of most pets. Bionic products have been tested in rescue shelters and day cares around the U.S. for years. By making and destroying countless samples, it was found Bionic Rubber could hold up to the most aggressive chewers.
Available in a range of styles and sizes and naturally free of all the stuff you don't want your dog chewing on, like lead BPA and phthalates, Bionic Rubber Dog Toys are made with unmatched durability, can float and some have treat holding compartments making chew, fetch and play time super fun.
Baby Bionic Rubber dog toys are perfect for small mouths and teething puppies.These Baby Bionic dog toys made from Bionic Rubber and are specifically ...
£5.95
View details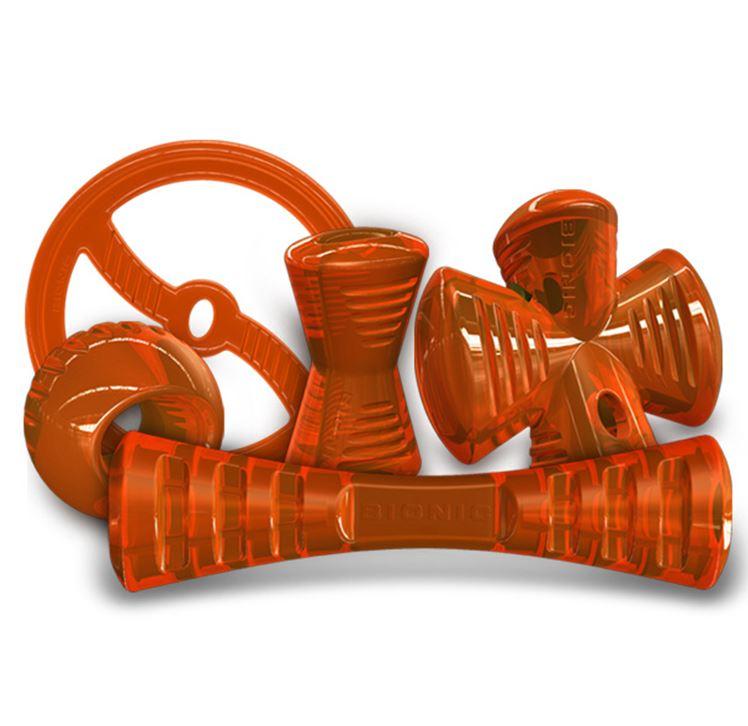 Bionic Dog Toys are made with strong, durable Bionic Rubber perfect for enthusiastic dogs who like to play and chew. Bionic Rubber is a revolutionary ...
£5.50
View details